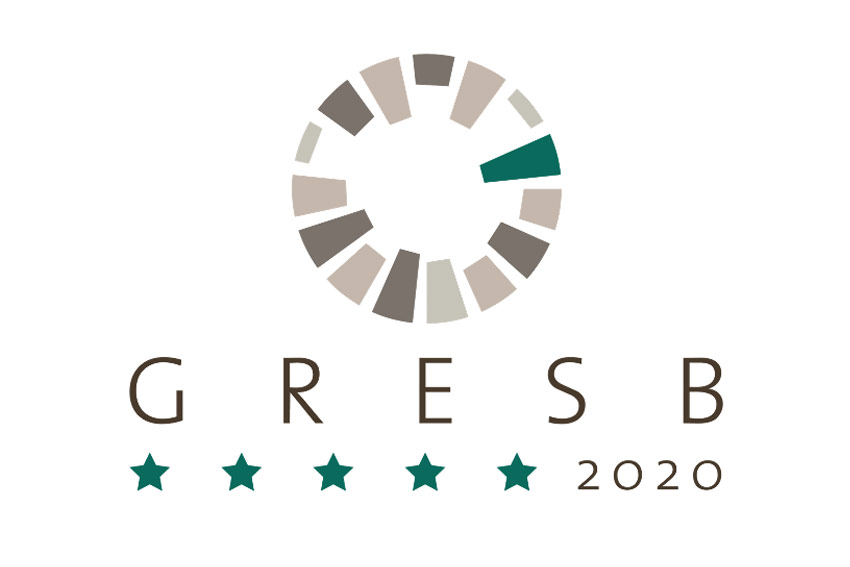 NORTEGAS ACHIEVES THE TOP GRESB SCORE IN SUSTAINABILITY
Nortegas has achieved the top score – five stars – in the GRESB ESG performance assessment
Over 400 companies took part in this international assessment
Nortegas ranked 4th in the Gas Distribution Companies sector in Europe and internationally
Nortegas, the second natural gas distributor nationally, has been awarded the highest score – five stars – by GRESB in its 2020 Annual Infrastructure Sustainability Assessment based on ESG benchmarking.
GRESB is an independent organisation that uses data based on sustainability and ESG criteria, along with a scoring system to prepare benchmark reports and analysis tools to assess the sustainability performance of the sector's real assets. Every year, GRESB produces an assessment with standardised data validated by the capital markets, considered to be a world benchmark to measure company performance in sustainability.
In 2020, after assessing over 406 companies, GRESB has awarded Nortegas the top score of five stars within the international classification of the infrastructure category. Nortegas ranked 4th among Gas Distribution Companies in Europe and internationally. The total GRESB score for the distributor is 82 points out of 100, higher than the average for the other companies in the sector (75 points) and significantly better than the previous year's score.
This recognition highlights the development of best practices at Nortegas where the emphasis is always from a good governance, social and environmental approach. It also stresses the company's commitment to protecting the environment, by means of research and development projects to offer economically and environmentally efficient solutions, which are fundamental in the challenge to decarbonise the economy.
Javier Contreras, the Nortegas Managing Director, stressed: "We are proud of GRESB's recognition of us as leaders in the 2020 Infrastructure Sustainability Index. One of the pillars of our strategic plan is sustainable growth based on ESG principles; we thus strengthen our commitment to the communities where we operate, by generating added value and offering sustainable energy alternatives that are affordable, such as renewable natural gas or hydrogen".